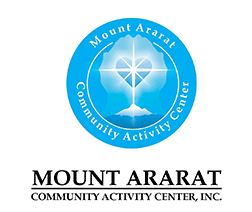 Mission Statement
The mission of the Mt. Ararat Community Activity Center, Inc. (MACAC) is to improve the quality of life of families throughout the East End and Greater Pittsburgh Communities by:
Empowering individuals and families to become productively independent;
Fostering conditions that assure economic stability of individuals and families; and,
Providing programs that support and encourage functional family values.
Our vision is to strengthen fundamental family values to keep families functioning in a healthy and empowered manner.We believe that by removing traditional barriers, families--and ultimately communities--will be strengthened.
About Mt. Ararat Community Activity Center (MACAC)
The Mt. Ararat Community Activity Center, Inc. (MACAC), formally established in 1990, is dedicated to helping East End individuals and families through outreach.MACAC provides an array of programs and services to the community and promotes collaborative efforts with entities that are vital to the community.MACAC focuses on prevention and intervention in problematic issues (primarily through its outreach to underserved youth) as a means of breaking cycles of disadvantage.
Program areas include: After-School Program, 21st Century School-Based Tutoring Program, "Be A Middle School Mentor" Program, "Camp Harambee" Summer Camp, Early Childhood Development Center, Fine Arts and Music Academy, Mentoring Project, SAVVY Seniors, Computer Technology Center, Health and Wellness, and Community Services Program (Food & Clothing Bank).
Normal hours of operation are MondayFriday, 6:30 a.m. to 6:00 p.m.
MACAC programs and services are available to participants regardless of race, color, religious creed, disability, ancestry, national origin, age, or sex.
Contact Information
Taylor Grinage
Phone: 412-441-1819
info@macac-inc.org
Donate:
Support/Donate to a Participant or Team:
Register:
Top Donors
Edwards Family
Pastor Curtis
Yvonne Cook
Pastor Curtis
Yvonne Cook