Gaudenzia, Inc.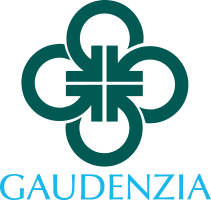 Mission Statement
We help individuals and families affected by drug and alcohol dependency, mental illness and related conditions, to achieve a better quality of life, and become accountable individuals. This is accomplished through a continuum of care leading to long-term recovery guided by a philosophy of mutual concern, personal responsibility, research and community education.
About Gaudenzia, Inc.
Gaudenzia has been helping Delawareans seeking recovery from their alcohol or drug addiction since 2003. We can help you every step of the way to a life of recovery through our continuum of care.
SERVICES OFFERED
Short-Term Stabilization
Residential Treatment
Intensive Outpatient Treatment
Outpatient Treatment
Interim Housing
Women with Children Sober Living Housing
Gaudenzia operates 161 programs in 90 facilities within DE, PA, MD, and DC. Since 1968, it is estimated Gaudenzia has helped more than 200,000 individuals.
Contact Information
Heather Munro Phone: (484) 709-7099 hmunro@gaudenzia.org
Donate:
Support/Donate to a Participant or Team:
Top Donors
Christiana Care Health System
JW Tull Contracting Services LLC
Meetings By Design
Cousin Bill
atTAcK addiction