Ursuline Support Services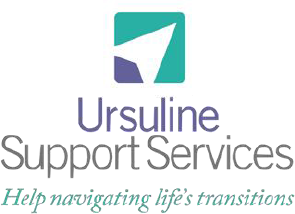 Mission Statement
Help navigating life's transitions.
About Ursuline Support Services
Founded in 1981, Ursuline Support Services is works with those individuals in our region who are going through a "life transition" and need various forms of support, from service coordination, to bereavement education, guardianship, caregiver support and management of finances practically anything to enable the person to remain independent and live life with dignity. Ursuline partners with various entities within Allegheny County and beyond and constantly seeks innovative ways to improve the lives of those who often have few others advocating on their behalf.
Contact Information
Ron Cichowicz Phone: 412-224-4700 x115 rcichowicz@ursulinesupport.org
Donate:
Support/Donate to a Participant or Team:
Register:
Top Donors
Anonymous
Anonymous
Jean Robinson
David Miller
Linh Quach