Providence Connections, Inc.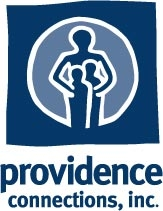 Mission Statement
Providence Connections strengthens families and enriches lives through comprehensive education and developmental opportunities for parents and children.
About Providence Connections, Inc.
Founded in 1994 by the Sisters of Divine Providence, Providence Connections is in its 23rd year of serving children and families in need in Pittsburgh's Northside.
Providence Connections serves nearly 300 families and 400 children annually, providing family support, childcare, education and nutrition programming, and afterschool care to low-income, high-risk families. These high-impact programs help disadvantaged children and families develop skills and strategies to nurture a functioning home environment in which children and parents can learn, grow, and succeed.
Contact Information
Katelynd Gibbons Phone: 412-776-3860 Kgibbons@providenceconnections.org
Donate:
Support/Donate to a Participant or Team:
Register:
Top Donors
Providence Connections' Spaghetti Dinner Fundraiser
Team Fundraising
Charles and Joyce Vargo
Liz Dietrich
Patti & Bud Gibbons