Arsenal Family & Children's Center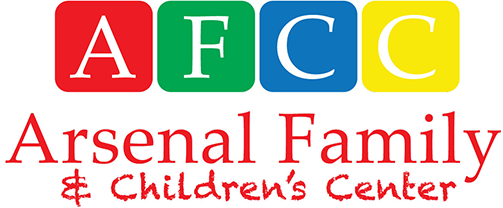 Mission Statement
The mission of Arsenal Family & Children's Center is to promote and be an advocate for the healthy development of young children.
About Arsenal Family & Children's Center
Founded by Dr. Benjamin Spock and a training ground for Fred Rogers, Dr. Margaret McFarland, and a host of renown child development experts, Arsenal has been a trusted leader in the early childhood field for more than 60 years, building nurturing relationships with children and parents alike. We specialize in active learning through play and have built our programs on the foundation of research, experience and observation by experts who have worked and studied the development of children. We invite children to explore, create and manipulate ideas, toys and materials in ways that enable them to learn and grow in personally meaningful ways.
Whether in our preschool or toddler classrooms, we strive to develop children's emotional intelligence and impart to them basic human values like compassion, honesty and respect.And our knowledgeable and dedicated teachers provide a caring, safe and patient environment that encourages children to play and learn at their own pace, to make their own discoveries and to try new things. We also believe strongly in the importance of children's relationship with their parents and offer parenting programs that improve communications, allow parents and children to play together, strengthen parents' skills and provide that additional support some parents may need..
Contact Information
Melissa Hankin Phone: 412-345-0008 melissa.hankin@arsenalfamily.org
Donate:
Support/Donate to a Participant or Team:
Register:
Top Donors
Anonymous
Kurt Keller
IT Connect
Mr. John Mark Robinson
Diana Mathison Howard Hanna