The Arc of Dauphin County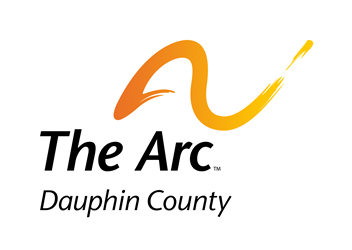 Mission Statement
The Arc of Dauphin County's mission is to enhance quality of life and community integration for individuals with special needs. Our core values are people first, equality, community, and diversity.
About The Arc of Dauphin County
The Arc of Dauphin County is a non-profit organization that offers services and supports to individuals with intellectual and developmental disabilities throughout Dauphin County and south central Pennsylvania. The wide range of educational, vocational, recreational, and critical life skills programming offered by The Arc includes Advocacy, Community Education, Family Support Services, Positive Behavior Support, Respite, Representative Payee Services, Computer Training Services, and Arc ADVANCE, which includes Pre-Employment Transition Services.
Established over 60 years ago by parents wanting to create opportunities for their loved ones with special needs, The Arc is an essential resource that opens doors and unlocks potential for individuals with disabilities, their families and the community at large.
Contact Information
Sam Primak Phone: 717-920-2727 sprimak@arcofdc.org
Donate:
Support/Donate to a Participant or Team:
Register:
Top Donors
Andrew and Megan Enders
Dianne LeBlanc
Anonymous Donors
First National Bank of Pennsylvania
Melissa Cook